The emotion thesaurus, angela ackerman
One of the biggest problem areas for writers is conveying a character's emotions to the reader in a unique, compelling way. This book comes to the rescue by highlighting 75 emotions and listing the possible body language cues, thoughts, and visceral responses for each. Using its easy-to-navigate list format, readers can draw inspiration from character cues that range in intensity to match any emotional moment. The Emotion Thesaurus also tackles common emotion-related writing problems and provides methods to overcome them. This writing tool encourages writers to show, not tell emotion and is a creative brainstorming resource for any fiction project.
The Complete Handbook of Novel Writing, Writer's Digest
Inside you'll find new essays from dozens of best-selling authors and publishing professionals detailing how to:
Master the elements of fiction, from plot and character to dialogue and point of view

Develop a unique voice and sensibility in your writing

Manage the practical aspects of writing, from overcoming writer's block to revising your work

Determine the key elements for success in every genre

Find an agent, market your work, and get published—or self-publish—successfully
On Writing: A Memoir of the Craft, Stephen King
Immensely helpful and illuminating to any aspiring writer, this special edition of Stephen King's critically lauded, million-copy bestseller shares the experiences, habits, and convictions that have shaped him and his work.

"Long live the King" hailed Entertainment Weekly upon publication of Stephen King's On Writing. Part memoir, part master class by one of the bestselling authors of all time, this superb volume is a revealing and practical view of the writer's craft, comprising the basic tools of the trade every writer must have. King's advice is grounded in his vivid memories from childhood through his emergence as a writer, from his struggling early career to his widely reported, near-fatal accident in 1999—and how the inextricable link between writing and living spurred his recovery. Brilliantly structured, friendly and inspiring, On Writing will empower and entertain everyone who reads it—fans, writers, and anyone who loves a great story well told.
The Elements of Style, Strunk & White
You know the authors' names. You recognize the title. You've probably used this book yourself. This is The Elements of Style, the classic style manual, now in a fourth edition. A new Foreword by Roger Angell reminds readers that the advice of Strunk & White is as valuable today as when it was first offered.This book's unique tone, wit and charm have conveyed the principles of English style to millions of readers. Use the fourth edition of "the little book" to make a big impact with writing.
Beginnings, Middles & Ends, Nancy Kress
Translating that initial flash of inspiration into a complete story requires careful crafting. So how do you keep your story from beginning slowly, floundering midway, and trailing off at the end? Nancy Kress shows you effective solutions for potential problems at each stage of your story—essential lessons for strong start-to-finish storytelling.
Hook readers, agents, and editors in the first three paragraphs.

Make and keep your story's implicit promise to the reader.

Build drama and credibility by controlling your prose.

Consider the price a writer pays for flashbacks.

Reveal character effectively throughout your story.
A powerful secret, and a fresh approach to writing bestselling fiction! What's the best way to write a "next level" novel? Some writers start at the beginning and let the story unfold without a plan. They are called "pantsers," because they write by the "seat of the pants." Other writers plan and outline and know the ending before they start. These are the "plotters." The two sides never seem to agree with each other on the best approach. But what if it's not the beginning or the end that is the key to a successful book? What if, amazing as it may seem, the place to begin writing your novel is in the very middle of the story? According to #1 bestselling writing teacher James Scott Bell, that's exactly where you'll find your story's heart and heat. Bell's "Mirror Moment" is the secret, and its power is available to any writer, at any stage of the writing process.
YOU ARE A WRITER (SO START ACTING LIKE ONE), JEFF GOINS
In You Are a Writer, Jeff Goins shares his own story of self-doubt and what it took for him to become a professional writer. He gives you practical steps to improve your writing, get published in magazines, and build a platform that puts you in charge.
Here's what else you will learn:
How to transition from wanting to be a writer to actually being one

What "good" writing is (and isn't)

How to stop waiting to be picked and finally choose yourself

What it takes to build a platform

Why authors need to brand themselves (and how to do it)

Tips for freelancing, guest blogging, and getting published in magazines

Different ways to network with other writers, artists, and influencers

The importance of blogging and social media and how to use it well to find more readers and fans of your writing
Writing Picture Books, Ann Whitford Paul
Award-winning author Ann Whitford Paul helps you develop the skills you need by walking you through techniques and exercises specifically for picture book writers. You'll find:
Instruction on generating ideas, creating characters, point-of-view, beginnings and endings, plotting, word count, rhyme, and more

Unique methods for using poetic techniques to enrich your writing

Hands-on revision exercises (get out your scissors, tape, and highlighters) to help identify problems and improve your picture book manuscripts

Updated tips for researching the changing picture book market, approaching publishers, working with an agent, and developing a platform

All new quizzes and examples from picture books throughout

New chapters cover issues such as page turns, agents, and self-publishing
For many people, time is an enemy. We race against the clock to finish assignments and meet deadlines. The Pomodoro Technique teaches you to work with time, instead of struggling against it. A revolutionary time management system, it is at once deceptively simple to learn and life-changing to use.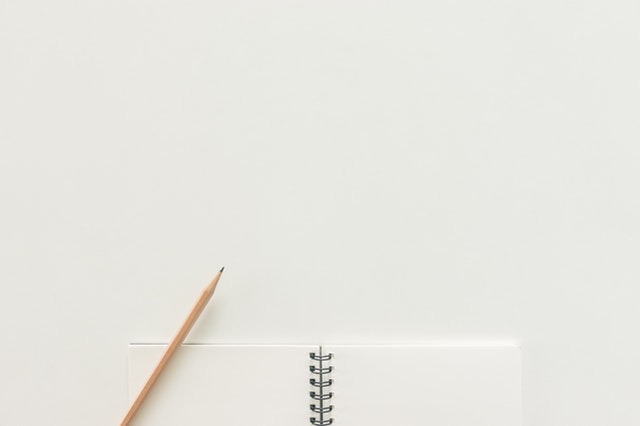 Once you understand the underlying causes of your procrastination or writer's block, you can overcome both problems.
When you just don't care about anything, you don't want to write. But this Reddit thread has some amazing ideas on how to help.